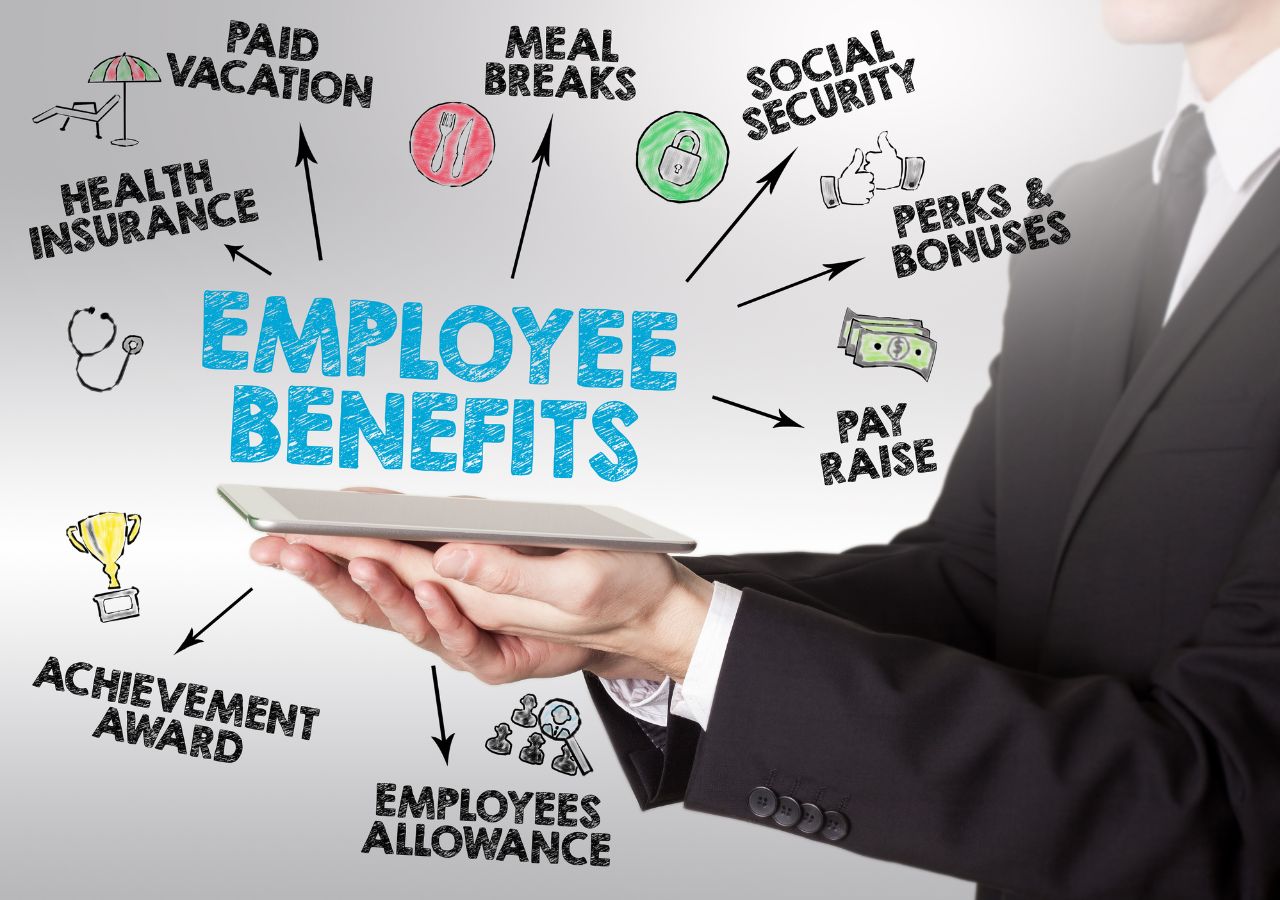 Paying employees market rates is essential to attracting top candidates, but you also need to offer competitive benefits if you want to keep those quality hires happy.
Here are some significant benefits to consider offering your workforce:
What Benefits Do Employees Care About?
Mental Wellness Benefits
As society grows more aware of mental health concerns, so should businesses. Health benefits are expected, but the fact that mental health isn't normally part of those benefits is strange.
Employees who can talk to someone without paying out-of-pocket stand to be healthier and happier people to have around the office. 84% of employers who provide mental health benefits said they believed it boosted productivity and morale around the workplace.
Career Development
Companies that offer ongoing training at no cost to their employees are invested in the growth of their employees. These kinds of investments lead to more satisfied workers and increased retention—not to mention the improvement of performance.
While career training is usually done during work hours, some workers may wish to get a degree or training that requires longer focus outside of work. Offering tuition reimbursement to employees is great for those who wish to better themselves at a higher institution. As your employee grows and learns new skills, so will the company.
401K Matching
401ks make it easy for an employee to set aside for retirement. Rerouting however many pre-tax dollars they want from each paycheck means they don't even have to think about it.
A company that rewards their forward-thinking by matching their contribution is a company that wants to keep its employees all the way until their retirement. And that's the sort of benefit that makes people feel good about their job.
Paid Vacation
This is a must. An employer who doesn't offer vacation time is not concerned with long-term retention of their employees.
Paid time off is essential to keeping employees from burning out. Taking it a step further and offering partially paid time off for life's emergencies is a way to go above and beyond for the people who make your company run.
Partner with ICR to find out what other benefits job seekers want. Contact us today and find out all the ways we can help you.
Apply Now for High Desert Jobs
Are you ready to ready to use your skills and experience to build a better future? Contact us today and let us help you find the right fit. We take care of the tough tasks that go into finding your next career opportunity.
Click here to fill out our general application today!