Nationwide Staffing and Business Service Provider
Job Hunting?
Searching for work is a full-time job, and you shouldn't have to do it alone. Whether you're fitting your search around your current job, or you need help finding the right opportunity, let ICR handle the details. Let's find your next job!
Talent searching?
At ICR Staffing Services, we know how to identify top talent, create a flexible workforce and deliver customizable HR solutions. Get all the staffing, recruiting and HR consulting help you need in one place.
Business services
At ICR Staffing Services, we provide one-on-one support in Human Resources Management, Safety Services and Risk Management. Call us today to learn more about our full menu of business services.
ICR Staffing Services puts the right people in the right place. From temporary employees to direct-hire candidates, we make it simpler to match talent to opportunity.
Worked for this temp agency for almost a year now and they have always kept my best interest and were extremely helpful. Joshua N. and other staff are personable, professional and responsive. Would highly recommend this place over any other temp agency in the HD.
I'm happy that I finally got a job! I've been looking for two years! They are very helpful and kind! I love the employees here. I would recommend this place for a job placement.
I have dealt with ICR since 2008. They are amazing at what they do, and they always find something for me. The staff is very friendly and professional. I have moved out of the state and back a few times and I always go back to them. I love it. Great place to find a good job.
Great place for job opportunities and placement. Got a job within the first week of applying. The warehouse I work at is looking into hiring me full time with on-the-job training. I love this place.
These guys are awesome. Went in, got a call the next day for work. I've been with them for a little over 3 months and they're always helpful and professional in the office. 
Signed on with ICR with a logistics/leadership background. They had me working in 2 days, and I got hired permanently. They took the time to find me a job that went with my level of experience.
Voted "Best Employment Agency" Five Years in a Row!
Connecting talent with opportunity for over 30 years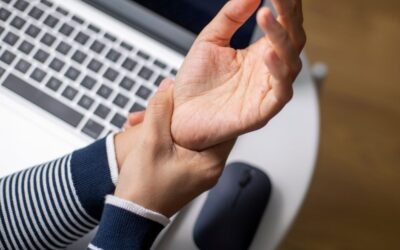 In many workplaces, repetitive tasks can be a hazard. When the same movements must be performed over and over, this can raise the risk for occupational overuse syndrome (OOS) or repetitive strain injury (RSI). Here is what you should know when assigning job tasks. ...
read more
ICR Staffing Services –
West Coast
15316 Dos Palmas Road
Victorville, CA 92392
ICR Recruiting Services –
East Coast
208 Sunset Drive, Suite 350                Johnson City, TN 37604