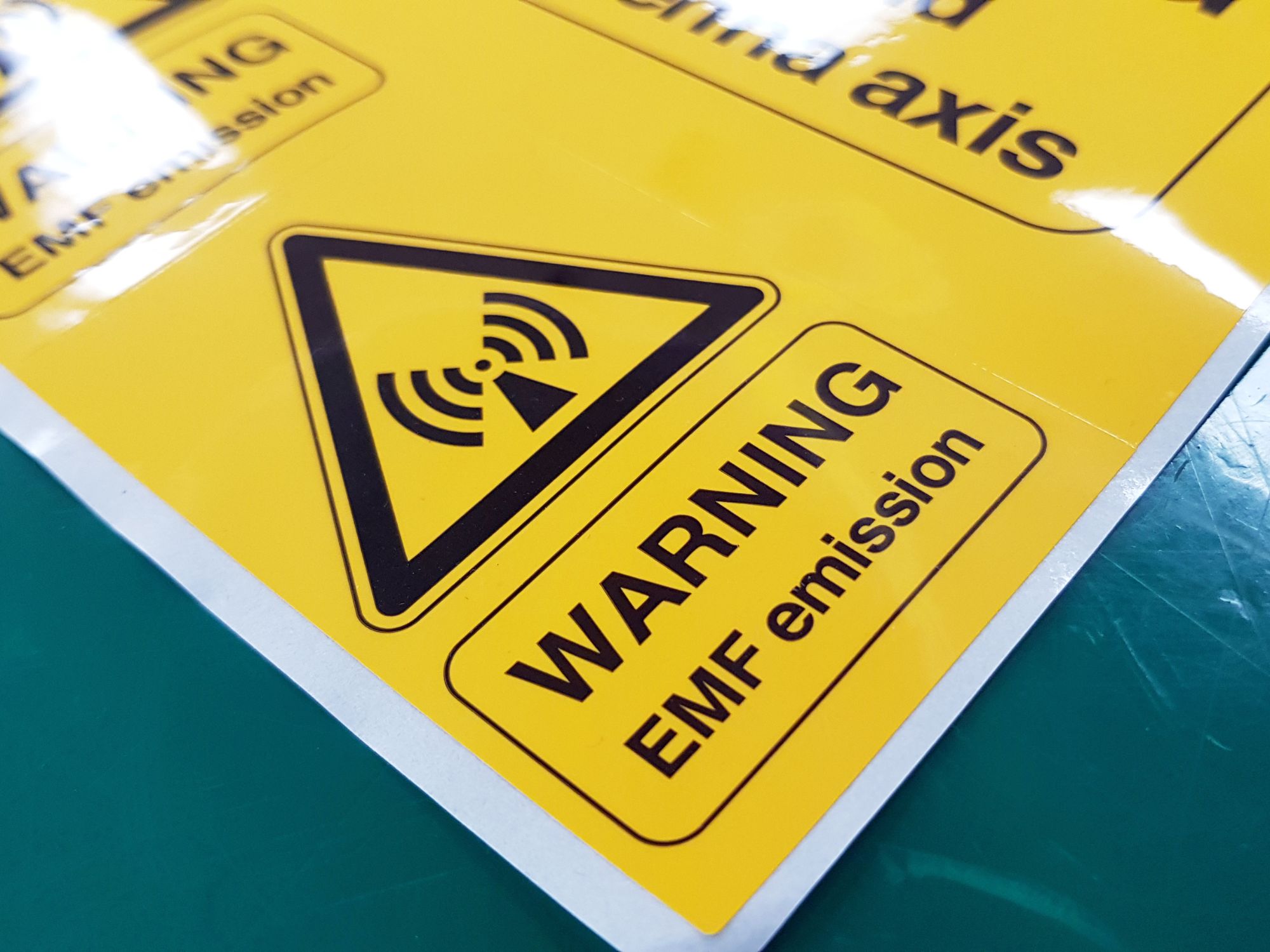 Safety signs are everywhere. Or at least they should be everywhere. And for a good reason. With a lot of big machinery and many moving parts on a manufacturing floor, there's a lot that could go wrong. Since there are so many people on and off the floor, a lot of changing of personnel and shifts, safety signs and labels are the best way to remind your employees of proper procedures, protocol, and warnings. Here's how you can take advantage of signs and labels.  
Make Safety Signs the Norm  
When your workplace is adequately saturated with safety signs and warning labels, you're conveying a message to your employees that safety is a top priority. They're reminders, and more than that, you're telling your team that you expect safe practice and adherence to the rules. And although it's also your responsibility to oversee that the right procedures are followed and discipline your team when they're not, you can protect your company from further damages if you maintained proper signage.   
Prevent Injuries  
Most importantly, safety signs and labels are there to prevent injuries. Injuries, accidents, and work-related illnesses can be devastating. They can crush morale, destroy your reputation, result in lawsuits, and more. Some employees might suddenly be afraid to come to work, fearful that they could get hurt, too, and prospective employees might be frightened away from applying to job openings in your company.   
List Maintenance Requirements  
Maintenance procedures and upkeep are crucial in any manufacturing or industrial company. The equipment and machinery that are used require regular maintenance to function correctly and safely. Even the steps to properly shut down equipment needs to be posted.   
Post Operating Instructions  
When equipment isn't used correctly, the chances for accidents and mishaps increases. If someone gets injured while misusing equipment and it turns out the proper operating procedures weren't posted on your safety signs, your company could be penalized and liable in a lawsuit.   
Explain Safety Warnings  
Safety signs are needed to explain health hazards and injury risks. This means changes in flooring that could result in slips or trips. It might be reminders about protective eyewear, hard hats, and other personal protective equipment. And it might be instructions about what to do if an accident does occur—where first aid equipment is, where an eyewash station is, and which substances and chemicals are hazardous if touched or ingested.  
Meet OSHA Requirements  
Less significant than warding off injuries and accidents, but still substantial, is adhering to OSHA specifications. They have stringent rules about the design, application, and use of signs and symbols. All signs must be designed a certain way, be posted a certain way, and even be exact colors depending on whether they're danger signs, caution signs, or safety instruction signs. Failure to meet those specifications can result in hefty fines.   
Looking for More Safety Tips?
For more tips on providing the safest possible workplace for your employees, check out our blog!