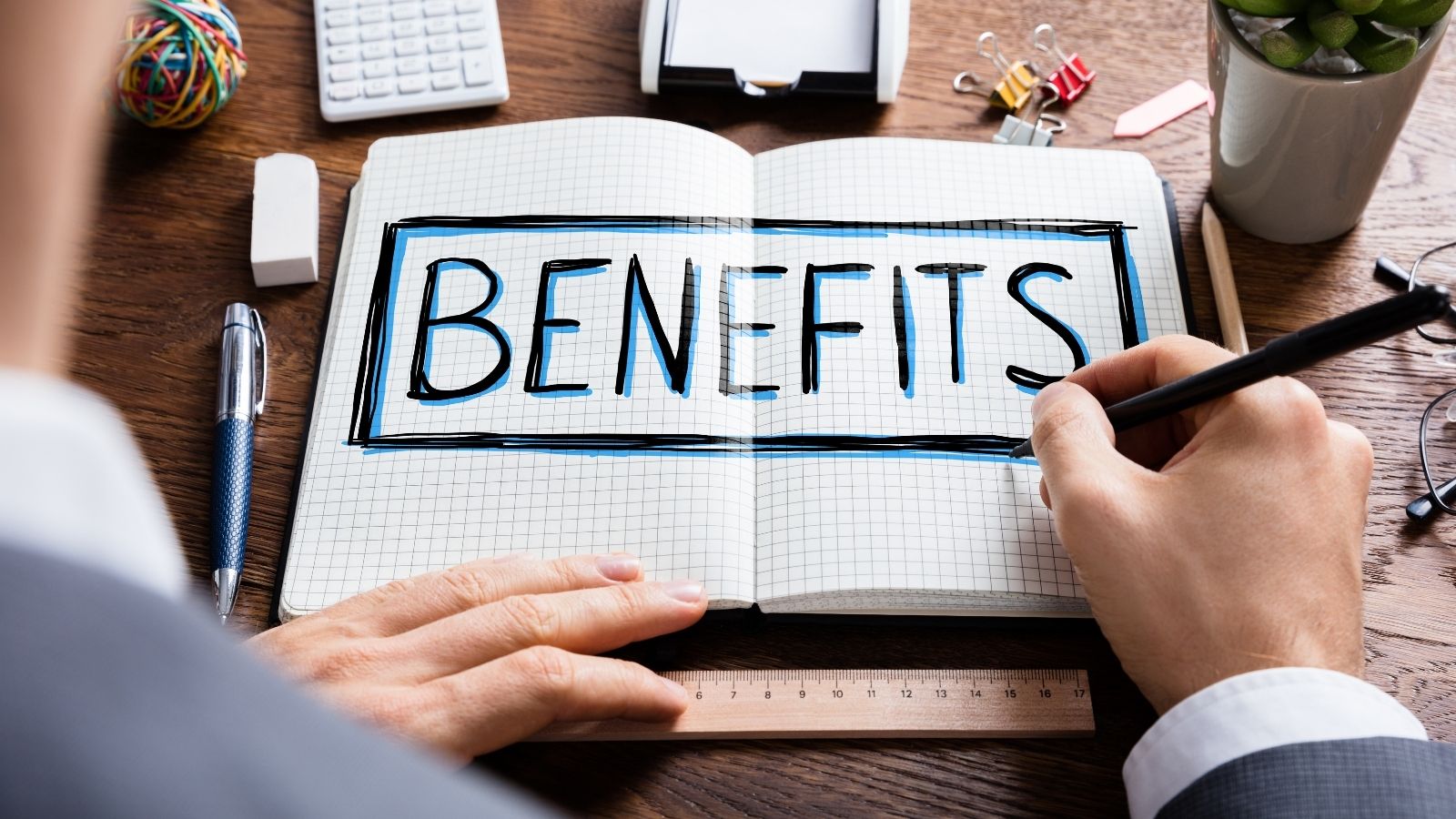 Job benefits can make up for a lower salary. After all, while salary is a key factor when considering a job offer, a lower-than-ideal salary doesn't have to be a deal breaker.
Actually, if you find yourself leaning towards accepting a job because of the salary, you may want to rethink that move. A pay raise is often only a temporary benefit. If other parts of the job are lacking, like the company's work environment or schedule demands, that salary may lose its luster.
Here are a few job benefits that can make accepting a lower salary worth it in the long run.
Professional Growth Opportunities
Maybe you're considering switching to a job which requires experience that you don't have? Entry-level positions often come with lower salaries. But that doesn't mean you'll be stuck at that salary. Often, accepting an entry-level position means you'll have the opportunity to participate in trainings and certifications, which also means opportunity for advancement.
Even if the monetary compensation doesn't increase as quickly as you'd like, you're gaining transferable skills that could win you a higher salary with a different company.
Better Job Benefits Package
Often, businesses who can't compete with the higher salaries of bigger companies make up for it in their benefits package. Those benefits could look like more affordable healthcare, a remote or hybrid work schedule, childcare assistance, and tuition reimbursement. Consider what your professional and financial goals are and then consider if the benefits offered could help you achieve those goals.
Healthier Work-Life Balance
As well, some jobs come with lower salaries simply because they come with less demanding work schedules. Shorter work days and not taking work home affords more time for family or leisure activities. Not to mention, jobs that come with less stress can add to your overall mental health and quality of life.
Relocation Opportunities
Even if the job offer doesn't include a salary you were hoping for, the opportunity to relocate to your dream city may pay dividends down the road. Ask if the business is willing to cover relocation expenses.
And don't overlook the cost of living. Accepting a job with a lower salary that would allow you to relocate to an area with a lower cost of living could help you stretch those dollars even further.
Ready to see what the market has to offer? ICR is here to help you find a position that fits your career goals. Browse our available opportunities and apply online today to get started! 
Apply Now for High Desert Jobs
Are you ready to ready to use your skills and experience to build a better future? Contact us today and let us help you find the right fit. We take care of the tough tasks that go into finding your next career opportunity.
Click here to fill out our general application today!