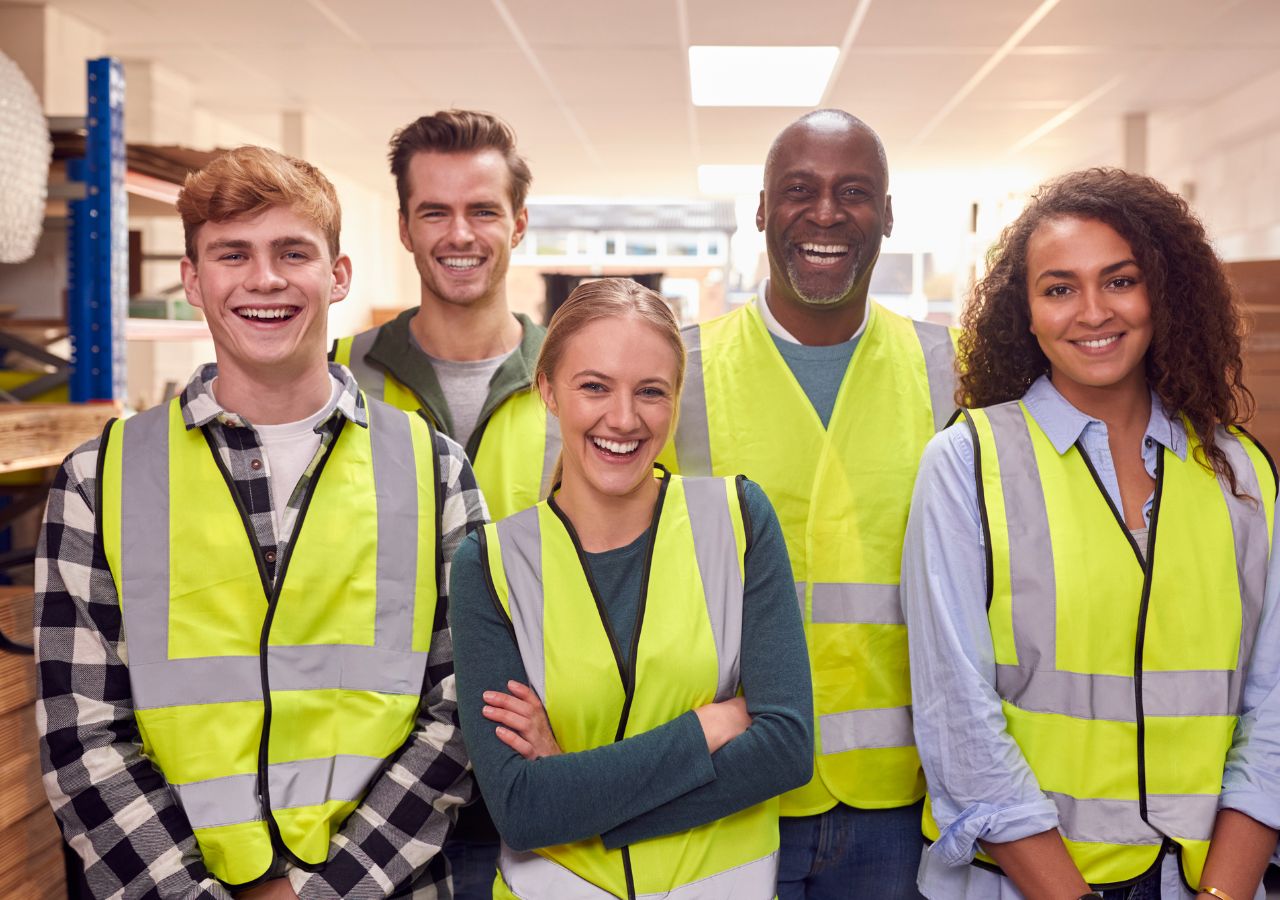 Workplace safety is absolutely essential for any organization. Accidents and injuries can be really costly. If an employee gets hurt, it can also be a huge setback for your team's morale, not to mention bad for your company's reputation.
Prospective job seekers will be frightened away, and your current employees might start to look for new opportunities if they feel unsafe. But a reputably safe company is more trustworthy, and employees will be more loyal and more productive overall.
Here are four ways you can get your employees involved in a workplace safety strategy.
Build a structured program
You have to start by winning over your employees' hearts and minds. Get their input and consult your company's mission, slogan and long-term goals before you start outlining a short-term strategy. These short-term tactics will help you formulate the safety obligations of every employee. Once you know what each person is responsible for, you can start detailing a management system that keeps employees accountable to safe actions and behaviors.
Make it a daily habit
Communication is key to your workplace safety strategy. Make sure your policies and procedures are aligned with national safety standards and any other training your employees have had. Review it and make safety part of your daily conversations with employees.
Make sure you use the same language to minimize confusion. When employees are on different pages or don't fully understand what's expected of them, they get confused and make mistakes, and those mistakes can yield accidents.
Take ownership in a workplace safety strategy
Your employees are more likely to buy in if they have ownership over the program. If they're always told exactly what to do, chances are they'll get resistant and resentful. Instead, give them the opportunity to provide input and help design the workplace safety initiatives themselves.
After all, they probably know what would work best anyway. Ask them what their ideal workplace safety strategy would look like and how unsafe behaviors should be held accountable. Pay attention to the issues they raise—sometimes they're trying to tell you more than you asked for.
Employees will take their own health and safety seriously, and when they understand how their actions might impact the health and safety of a co-worker, they'll take that seriously too. When you give them the opportunity to offer opinions and ideas, you're showing them that you respect and trust them. Those types of actions keep employees working hard and staying loyal.
Recognize safe actions and behaviors
Don't take the safe practices of your employees for granted. Instead, praise them, thank them, and celebrate them. It doesn't have to be a big ordeal—just look them in the eye and offer a sincere "thanks."
Praise them publicly in a staff meeting and don't hesitate to present them with a certificate, gift card or even bonus; whatever it takes to keep everyone motivated to prioritize good safety practices.
ICR Is here to help
Follow us on Facebook for more employment news, jobs and advice!
Ready to add temporary or contract help to your team? Need help recruiting a new employee? Request information with your needs and one of our experts will contact you.
Searching for work is a full-time job, and you shouldn't have to do it alone. Whether you're fitting your search around your current job, or you need help finding the right opportunity, let ICR handle the details. Let's find your next job! Search Jobs Here.