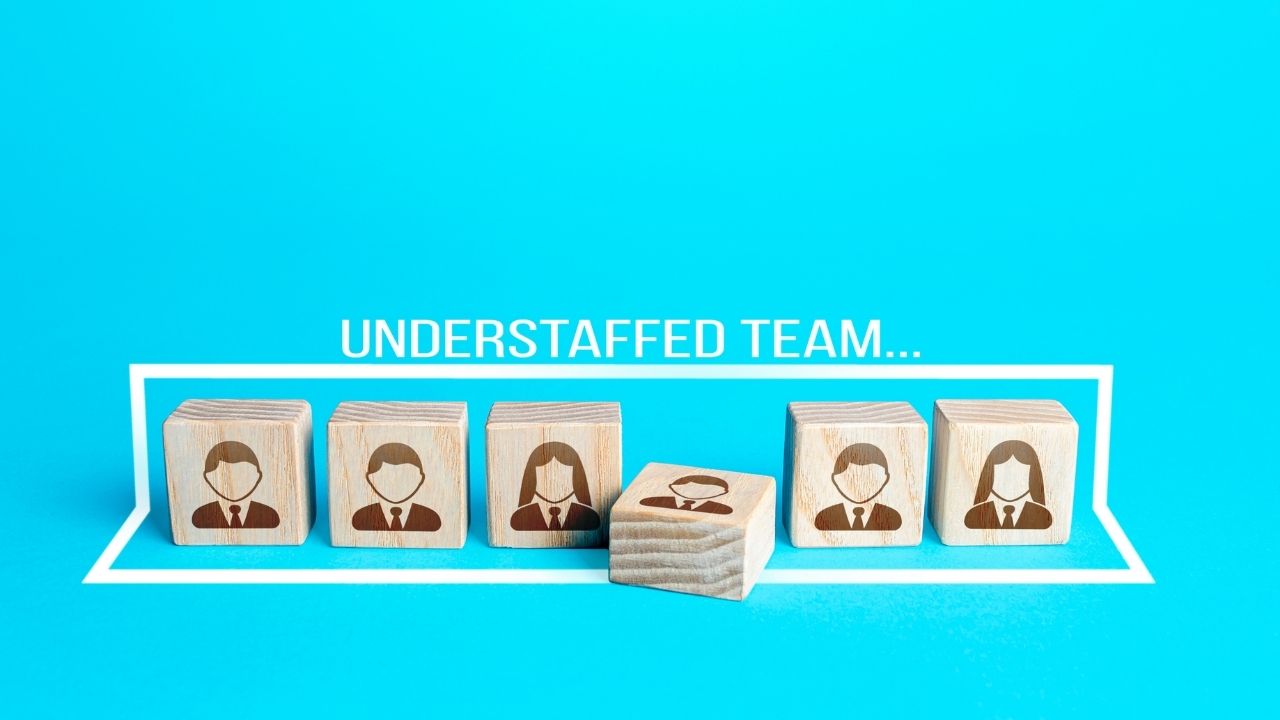 Allowing your company to operate understaffed can have both short- and long-term consequences. Inadequate staffing can limit your business's ability to meet goals and take advantage of growth opportunities.
Here are four ways being short-staffed can have long-term impacts that can damage your business.
How Can Being Understaffed Impact Your Business?
1. Lost Sales and Customers
Without adequate staffing, your business's ability to provide quality customer service can get tricky. Even though, initially, you might be able to replace the customers you lose with new ones, you'll be losing the benefits and ease of servicing repeat customers and receiving referrals. Not to mention, the word will eventually get out that your customer service is subpar, causing prospective customers to choose doing business with your competitor(s).
2. Decreased Overall Productivity
Not only does being understaffed affect the quality of your company's employee experience, it can chip away at revenue streams. When your business isn't sufficiently staffed, both productivity and labor quality are prone to decrease. Mistakes can cost your business's reputation, your business's customers, and, ultimately decrease your bottom line.
3. Decreased Employee Morale
When deadlines can't be met, your employees' stress level is bound to increase. Unmet expectations can cause employees to fear negative performance reviews and even fear losing their job. Decreased productivity can also negatively impact your staff's morale. When your staff suffers, it's more like they'll call in sick to avoid that stress, only compounding your staffing shortage woes.
4. Decreased Brand Competitiveness
Habitually operating short-staffed can put your businesses at a competitive disadvantage when it comes to recruiting top talent. The value of your business's brand can diminish in the eyes of current and prospective employees, making your recruiting process more difficult (and more expensive).
Are You Prepared for Being Understaffed?
Losing customers and having a high employee turnover rate can be difficult to help your company recover from. Avoid shortcuts when it comes to staffing so you can keep both your employees and customers happy. 
Ready to learn more about how to keep your business staffed with the nation's top talent? Let ICR make sure your company stands out among the competition! Contact us today to find your next employee! 
Recruit the Best High Desert Employees Now
Ready to showcase your company's incentives and commitment to employee satisfaction when recruiting top talent? Let ICR make sure your company stand out among the competition! Contact us today to find your next employee!
Click here to request an employee today!